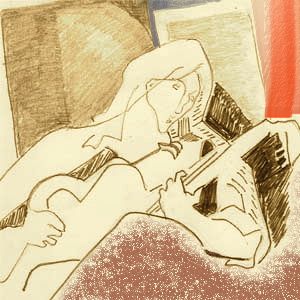 Welcome to my website. Things are rocking here in Los Angeles. KATONAH STUDIOS in Marina Del Rey continues to stay busy as we have our own little version of Muscle Shoals, with a great community of players contributing to the productions.
Steve was the composer for the documentary "Dying to Know," about Timothy Leary and Ram Dass, narrated by Robert Redford. Steve contributed guitar to David Crosby's last solo album, Sky Trails, and has co-written a song for his newly released record, "For Free". Steve's new CD, "Walking Through These Blues", was recently released on VIVID SOUND. This CD features a host of guests, including David Crosby, Iain Matthews, Tony Furtado, Bekka Bramlett, Jeff Pevar, Greg Leisz and many others. In addition to David Crosby, Steve has worked with John Oates, Jennifer Warnes, Kenny Loggins, Eric Andersen, Iain Matthews, Pure Prairie League, Dan Navarro and many others. He recently contributed engineering and mixing duties to the James Taylor/Carole King live concert film, "The Troubadour Reunion Tour". 
Steve performed on and co-produced a CD for renowned producer/guitarist and songwriter Danny (Kootch) Kortchmar. The CD features a star studded cast including guest appearances by James Taylor, Jackson Browne, David Crosby, and Michael McDonald. This CD led to the formation of a new band, The Immediate Family, which in addition to Steve includes legendary session men Danny Kortchmar, Leland Sklar, Waddy Wachtel & Russ Kunkel. The band has released numerous videos, a live record, 3 EP's and a full length LP of new material on Quarto Valley Records. Their first single, Cruel Twist, reached top 10 on the blues charts. The band will be featured in a documentary by "Wrecking Crew" director Denny Tedesco. Their new full length record will be released in conjunction with the roll out of the film. Steve continues to preside over his band THE NIGHT TRAIN MUSIC CLUB, a rotating collaboration which has featured many legendary artists including David Crosby, Jackson Browne, David Pack, Paul Barrere, Steve Ferrone, Albert Lee, Jeff Bridges and numerous others. 
Thanks for visiting my site, hope to see you soon.
check out our site for more info