Publicity, Europe - Peter Holmstedt, Hemifran

I just recently connected with Albion, designed by former Marshall & Vox designer Steve Grindrod, these are kick-ass boutique class A amps.
Phillip Jarrell has designed an extraordinary line of electric and acoustic guitars, I'm pleased to be playing and endorsing them.
Wonderful handmade strings, a family owned business that cares about the quality of every set.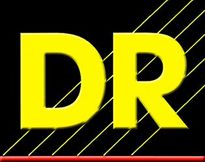 Michael is one of the finest classical and fingerstyle guitarists in the world. We first met as young classical guitar geeks at the Aspen music festival many years ago. We re-connected last year, and wrote the title song to my new CD, "Time Still Knocking".
My great friend for many, many years, Dana is an exquisite singer/songwriter, recording artist and teacher. We have worked together forever. Dana has sung on my CD's and movie scores as well. We are continuing with gigs on both coasts.
One of the greatest rock singers of all time, Kip is secretly a profoundly deep musician...hopefully not secret for long.
What can I say about Jeff, a true friend for over 20 years, and a blazing virtuoso on guitar. Jeff has played on every record I've ever made, and I'll find a way to coerce him to continue to do so.
Drumroll Entertainment is the brainchild of Steve Ferrone, one of the worlds premier drummers, and my partner along with John Jones in our studio/production company in Burbank
Jennifer Warnes is one of the finest singers of our time. She is an inspiration to me for her integrity and artistry, I am honored that she appears on the CD "Angels, Horses & Pirates", and thrilled to be currently working with her on a few projects. Stay tuned!
Grammy award winner John Jones is our partner at Drumroll Entertainment, and a spectacular writer, producer and engineer. He also doesn't mind my asking him 100 technical questions a day!
My friend Anita Rosenberg is a great artist and photographer who took the photo of me on the Santa Monica pier that appears on the home page. Check out her cool art!
My great friend Josh Behrman is a concert/event promoter based in Aspen, Colorado. Unlike many in the business, Josh is a true music lover and supporter of artists.
It's been my privilege to have worked with Cassandra Denver for the past 8 years. We are currently working on the follow-up to her last CD "Give It Up To Love" which was produced by legendary producer Ron Nevison.
check out our site for more info